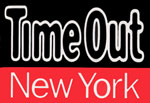 Zs the day

The brainy quartet's influence is felt everywhere, from the DIY scene to The Howard Stern Show.

By Mike Wolf




OUT OF DARKNESS, LIGHT
Zs brighten any space with the energy of their playing.


Photograph: Courtesy of Zs
Judge the Brooklyn band Zs by appearances and you could get the wrong idea. The quartet performs sitting down; it uses sheet music; all four current members—and in fact, everyone who has ever been in the band since it formed in 2000—have studied music (though "not necessarily composition as a function of European classical," clarifies tenor saxist Sam Hillmer); and its sound has been described variously as chamber music, avant-garde and jazz (not always accurately, but hey, Hillmer does play saxophone).
But wait, there's more: During a challenging and fun conversation with Hillmer and guitarist-keyboardist Charlie Looker—a talk in which I am the third smartest person and it isn't even close—topics range from understanding Zs through Venn diagrams to certain advantages of the pre-Enlightenment mind-set over that of today's world.
Given all of this, you might assume that Zs' music is dry as talc. But it just isn't that way. The pieces on Arms, the group's debut full-length (after several EPs and compilation appearances and a passel of side projects), are indeed rigorously composed, employ repetition and atonality, and are undeniably avant-garde. But what characterizes the quartet and its sound is a ferocious of-the-moment energy that shares a vibe with punk more than anything else. Repeatedly, Hillmer and Looker insist that categorizing Zs is less a matter of sound than of the DIY spirit.
Venn diagrams notwithstanding, the most telling statement in the interview comes when Hillmer, 29, describes the period about two years ago when the band members realized that the standard way of doing things, both as a band (ambitiously climbing the scene ladder) and as composers (writing grant proposals), was just not happening. "We were coming out of a phase which was about attaining to something that was out of grasp, and it wasn't even fun. We realized that the DIY community was where we belonged, and we thought, We know all these awesome people and bands—let's just throw a bunch of parties and get psyched about what we already have going down." When asked how that shift in attitude has been working out, Hillmer's eyes go wide and he nods in small, quick motions: "We're amped." Adds Looker, 27, cheerily, "Fucking amped."
You can't walk into a record store and search the amped or DIY sections, though. But there are ways of discussing Zs that blend sound and theory. For one thing, each member—drummer Ian Antonio, 27, and guitarist Ben Greenberg, 22, round out the lineup—seeks to recontextualize his instrument away from its shackling associations. "People see sheet music and a saxophone and they think they know what to expect," says Hillmer. "I can't come out and play a melody, because people will just call it jazz. The first Zs pieces were written by saxophonists, and they were all about being able to play in a band and escape the stigma of jazz."
Looker moves the discussion toward a core philosophy of Zs. "Identity is important to us," he says. "When I was 12, I was into punk but I was also into being a good, serious musician. Those were different things but they weren't at odds with each other. Yet they were different enough that it took a while for me to get the two to not just coexist, but to become one thing." Hillmer explains it in a word: "The vibe is and," he says. "Not but—and. It isn't that Zs are this, but they're also that. It's additive: We're like this and like this and like this. The way people get into a lot of music is through a pastiche vibe; we're not down with that shit because it's all about showing the 'shocking' differences between things. Like [Adopts a tone of mock amazement], 'Oh my God, I'm jazz and I'm classical and I'm punk rock—how fucked-up is that?!?' "
It'd be interesting to hear Hillmer put that question to Zs' newest and unlikeliest admirers. In one of those flukes that could happen only in today's media culture, the Howard Stern Show got ahold of Arms earlier this month and immediately fell in perplexed love with it. "It sounds like guys falling onto their instruments," said the show's Richard Christy between laughs from Stern and Robin Quivers. Though their tone was initially mocking, they played several songs from the disc over a few days, and the staff even cobbled together their own "avant-garde" performance on November 8's show in purported honor of Zs, and talked about trying to open for the group's upcoming Knit appearance. "The bottom line is that something about the music stood out," says Hillmer about the unexpected attention. "As a result, well over 5 million people have heard these sounds on the radio for the past three days. Butt of the joke or not, this is amazing—we even instigated a discussion about Cage! On Howard Stern!!!"
Zs play Maxwell's Mon 19 and Knitting Factory Tue 20. Arms is out now on Planaria.
#