huge thanks to Sean Walsh and the entire Crustcake staff for their support!
Crustcake Interviews Akimbo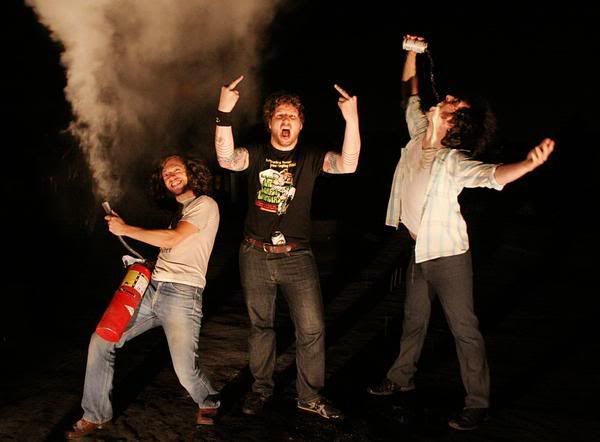 Monday night I went down to check out Akimbo at Fontana's, playing with
Trash Talk
and
The Bronx. Akimbo's
set consisted entirely of their new album
Jersey Shores,
which is a step in a new direction for the band. There is more texture and space, beautifully framed by a hypnotic bass line. But fear not, they are still the same band that brought out all the rock, metal, and sludge on last years
Navigating The Bronze,
so while
Akimbo
choose to work in more build ups, the ass kicking element is still there.
After soaking up their set, I caught up with
Jon Weisnewski (Bass, Vocals) and Nat Damm (Drums)
to talk new records, old records, guitarists, sisters, bums, and flasks.
(((Read full interview here!)))